In the light of the recent controversies and on-going investigations, X1 has been prevented from attending a number of award shows despite having previously nominated and invited due to their success as a three-month old group.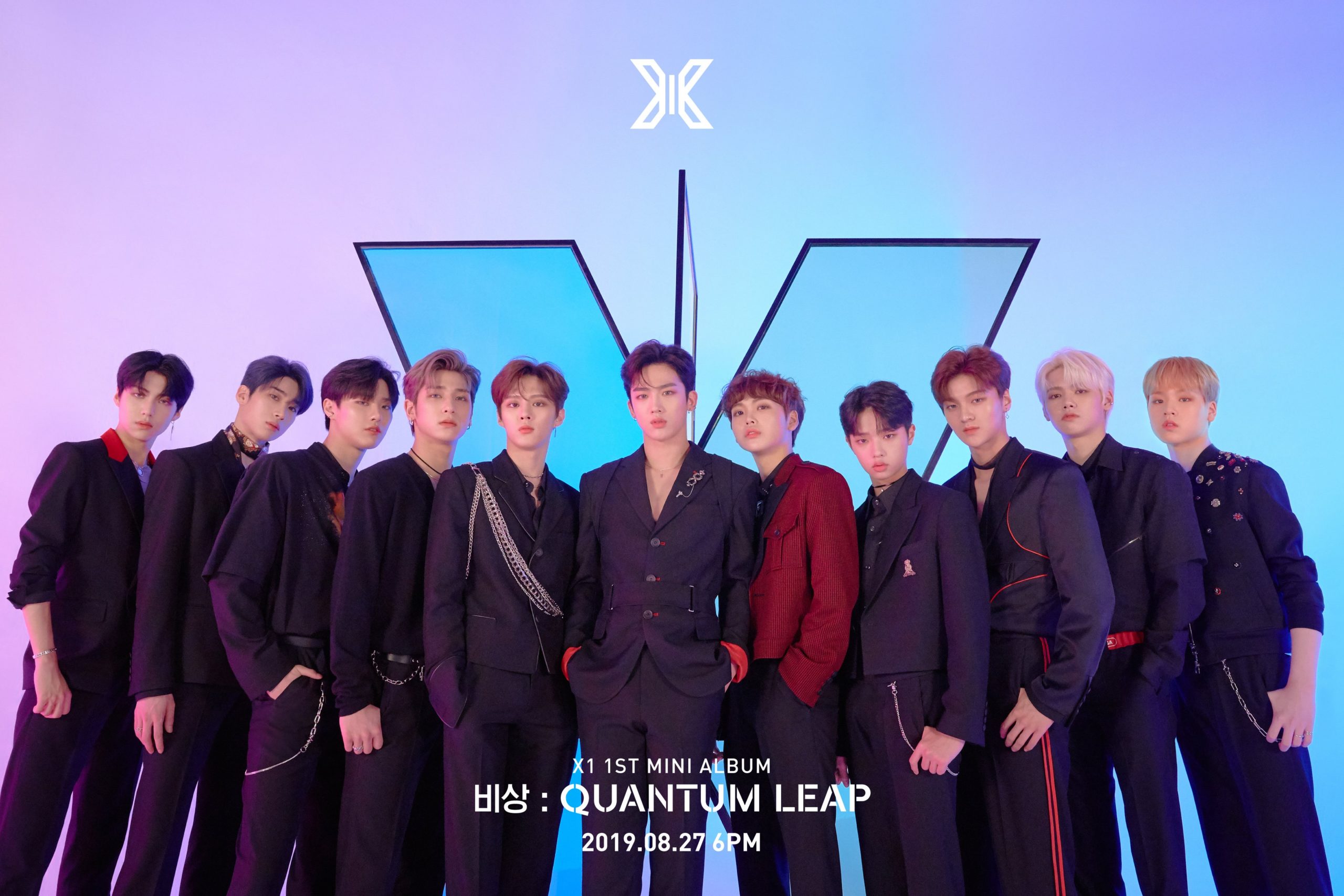 As a common rule to award shows in South Korea, part of the criteria for receiving the award would be attendance to the award show itself. Due to X1's absence and the continuous refusal of broadcasting stations to allow the said group to appear, this has revoked the group's rights to receiving their much deserved awards.
Just recently, Melon Music Awards 2019 had released a criteria for judging Male Rookie of the Year which X1 was a strong contender for. By computation and digital sales, X1 had garnered a comfortable lead against other groups nominated.
X1 accumulated sixty-five million digital index points on Gaon Digital Chart which has situated them at the top off the digital index point among rookie groups. "Flash," X1's debut song has also reached number 1 on Melon Charts which is not a common feat for a debut song. By record, the last debut song to reach number 1 on Melon chart was back when predecessor Wanna One had released their song in 2017.
Alongside this, X1 is the only rookie group among the other few artists who managed to chart its full album on the MelOn streaming platform this year.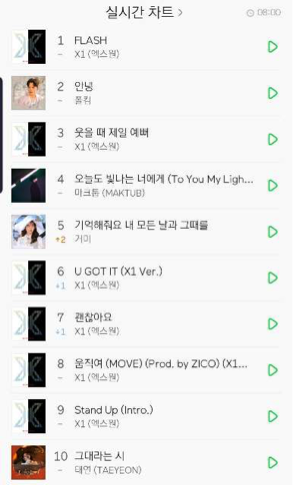 Their debut album QUANTUM LEAP has earned its record breaking achievement as the highest first day of sales for a debut album among all the other male groups in HANTEO, garnering over 250,000 physical sales within a single day. Within a month, sales have reached over 460,000, arriving at half a million physical album sales and breaking multiple records only a mere two months after their debut.
It had been no surprise that X1 had been garnering success after success shortly after their debut, since anticipation for the upcoming group had allowed them to debut at No. 6 on the Billboard Social 50 on August 17, 2019 despite having no music released yet.
Upon their debut last August 27, 2019, with tickets being sold out minutes after selling was opened, fans had filled the entire Gocheok Stadium whose capacity accomodated 17,000 X1 fans–to be later known as "One It." With a growing fanbase, their future was predicted to be very bright.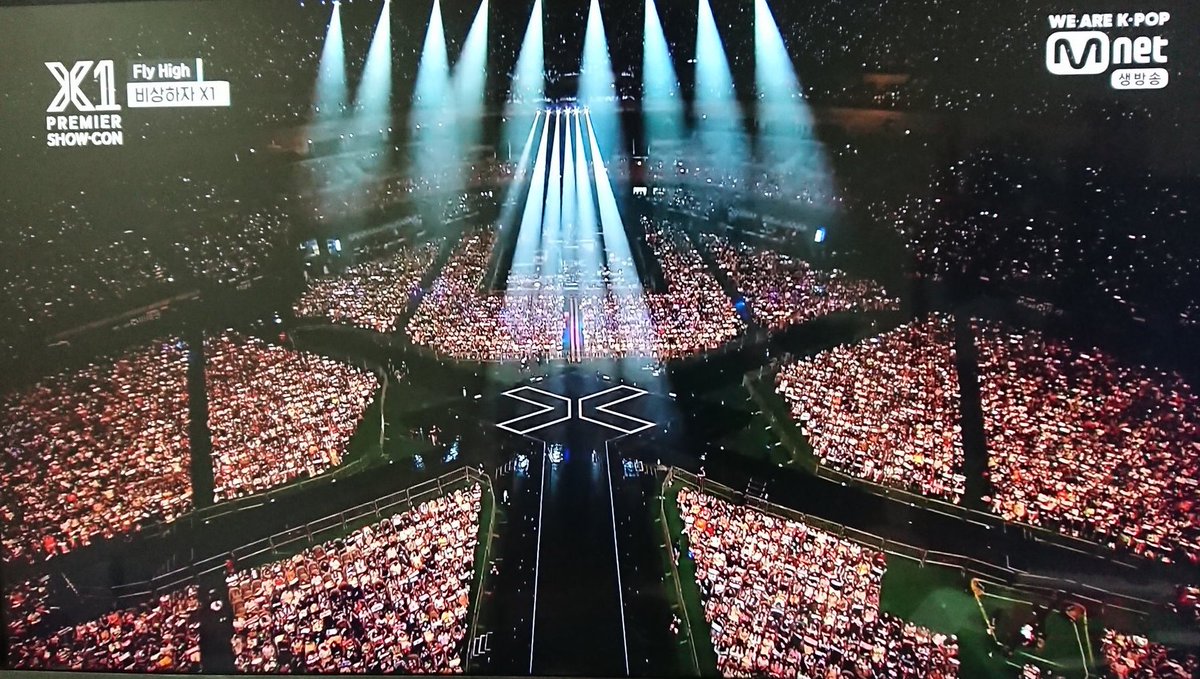 Things took a turn for the worse when the manipulation issue surrounding the producers of the show "Produce X 101," continued to gather media attention. The said survival show had been where the group had been formed and speculation had smeared X1's image. Putting much anticipation for this rookie group to a screeching halt.
Unfortunately, because the said rookie group was not part of the final MMA lineup, they were not given the award.
Fans of the group are now calling out for the awarding bodies to be transparent regarding the results of the turnout of events. They are asking for this issue to be addressed because of the injustice against X1's obvious lead in the criteria for judging.
Receipts of calculations have spread out on social networking sites trying to get the attention of the said awarding bodies to give light on how the results were decided on.
MMA Rookie of the Year computations.
MMA MALE ROTY
Current Standing Without Judge's Input:
X1 (75.94%)
TXT (24.06%)
On a 0.8 weighting (0.2 missing is judge's voting)
0.6 digitals
0.2 voting
Total index points: 283,835,722
Total votes: 1,149,391
[X1]
Gaon pts: 260,492,270
Votes: 326,786
% of index points: 91.78
% of votes: 28.43
Total %: 75.94
[TXT]
Gaon pts: 23,343,452
Votes: 822,605
% of index points: 8.22
% of votes: 71.57
Total %: 24.06
To answer the question on will the awarding bodies address this current issue, there is still no official response. But the fans of the said rookie group will still remain to be persistent and vocal to achieve justice for their idols.